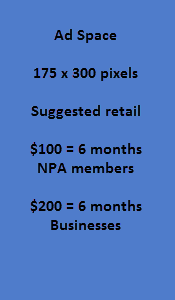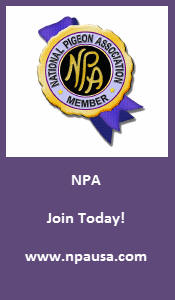 January 5-6, 2024 - Missouri
Spirit of St. Louis All Age All Breed Show. Hosted by the St. Louis Metropolitan Pigeon Fanciers Association. Location: Purina Farms Event Center, Gray Summit, MO. All Specialty Clubs welcome Friday, birds can be cooped at noon Saturday. January 6, 2024 Pigeon Show. For more information: David Averbeck (314)260-9326 averbeck1979@gmail.com or Chris Auer (314)412-0308 auercg23@aol.com - Facebook: St. Louis Pigeon Club (SLMPFA) Specialty Clubs and exhibitors don't miss out.

January 11-14, 2024 - Pennsylvania
Reading Winter Show. The largest pigeon show in the northeast! Wyndham Lancaster Resort and Convention Center, 2300 Lincoln Hwy East ( RT 30 ), Lancaster, PA 17602. Specialty Host Meets Held at our Show: American Archangel Club, American Baldhead Roller Club, American Capuchine Club, American Frillback Club, American Helmet Club, American Lahore Club, American Maltese Club, American Mookee Club, American Owl Club, American Parlor Roller Assoc, American Tippler Club, American Turbit Club, Atlantic Modena Club, Eastern Chinese Owl Club, Eastern Fantail Club, Eastern Hungarian Club, Eastern Jacobin Club, Eastern Pouter Club; Cropper Club, Eastern Tumbler Club, Eastern Show Racer Group, Indian Fantail Club, National English Trumpeter Club, National Italian Owls & Figuritas Club, National Russian Tumbler Club, Old German Owl Club, Rare Breed Club, Saddle Homers USA, Short Faced Tumbler Clubs, United Nun Club, United Swallow Club, West of England Club. Visit our website at http://readingpigeonassoc.com

January 18-20, 2024 - Kentucky = NPA Grand National Pigeon Show
NPA Grand National Pigeon Show - Louisville, Kentucky - Details here

January 18-20, 2024 - Kentucky
Portuguese Tumbler Club of America will be holding their National Portuguese Tumbler Meet at the NPA Grand National in Louisville, KY. This meet will begin our one-year celebration for our 20 Year Anniversary. Judging will begin at 8 a.m. on Friday morning. An auction/sale of Portuguese Tumblers will be held at this show. Contact member in charge Pat Stuart, stuart@ptd.net with any questions.